Here's today's Inspiration Monday piece: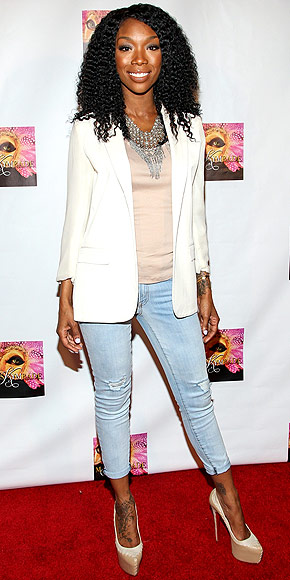 I don't have a sweet white blazer, and I can only wear jeans to work on Fridays, so I went for the white and tan color scheme:
Here's a "diva" outtake that my camera captured when I was trying to get in position:
And, confession, I didn't wear those shoes today! Those were my wedding shoes, and I barely even made it down the aisle in them; I wouldn't have made it an entire workday! Here's what I really wore:
'Murica
Those are new shoes, but they came from returning some birthday gifts, so I didn't break my "
stopping shopping
" resolution.
Phew, it's late, and I've been dealing with an especially unruly puppy tonight, so I'm off. Linking up with
two birds
!