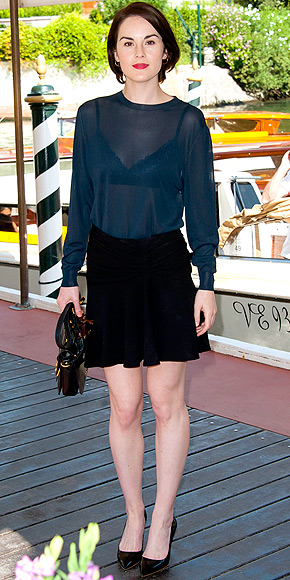 I don't really like sheer tops that much (except for my mint top...), so I went for stripes and color blocking tucked into my black skirt. I don't have any black heels either, so I wore flats.
I had a co-worker take my pictures because I wanted to show my husband that I wore my glasses to work (he usually leaves for work about an hour before I do). I had some horrible sinus problems today, so I had to bust out the spectacles. I like them, but they kept sliding off my face when I bent over or looked down. Oops!
This photo cracked me up!
I can't wait to get off work today! My big plans tonight include drinking a milkshake and reading more about the Warrior Dash; we're doing it on October 5, and I'm terrified beyond belief slightly nervous. The milkshake is to soothe my fears...and help me gain more padding before the race, of course.